Nutrition Named 2020 State Vision Program!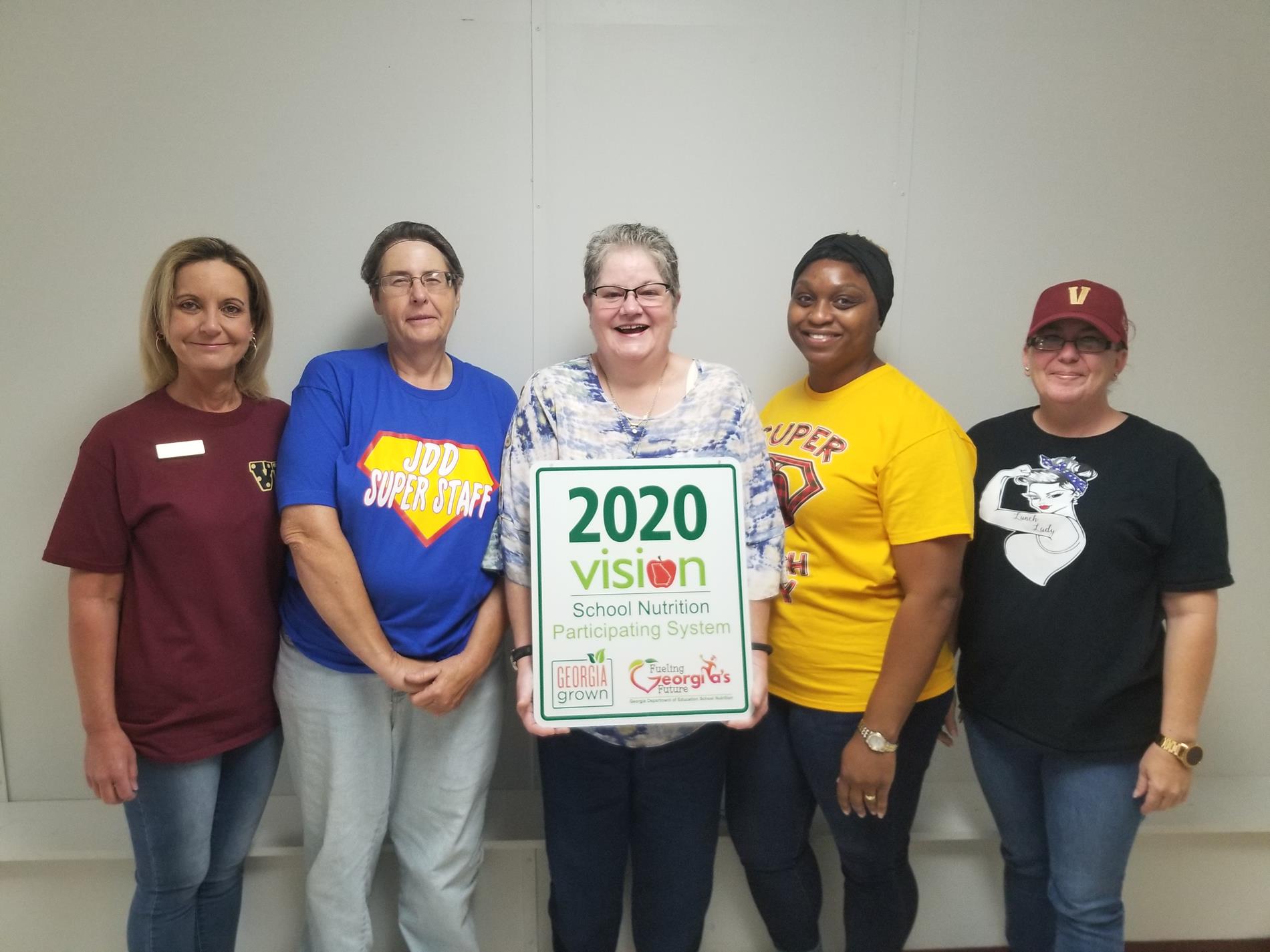 ---
The Vidalia City School System's School Nutrition Department was recently commended by the Georgia Department of Agriculture for "excelling in meeting the 2020 Vision for School Nutrition."
According to a Georgia Department of Education School Nutrition letter, in being named a "2020 Vision District," Vidalia City Schools met the 2020 Vision to include Georgia Grown foods in at least 20 percent of each school meal.
"We are honored to be named a 2020 Vision School," said Vidalia School Nutrition Director Denise Parson. "We do our best to not only make sure our students are getting healthy and good quality meals at our schools, but we are also committed to serving fresh, local foods whenever possible. We always want to help out the agriculture community in our area and across the state as much as we can," Parson added.
According to a release from Agriculture Commissioner Gary Black, the economic impact from Georgia Grown foods in School Nutrition has seen a steady rise since 2015 and is an enormous victory for Georgia farmers, "Our numbers from 186 (Georgia) School Systems indicate over $59 million in Georgia Grown and $77 million in regional foods being purchased by School Nutrition programs during the 2019-2020 school year."