Remembering Mrs. Lois Fleming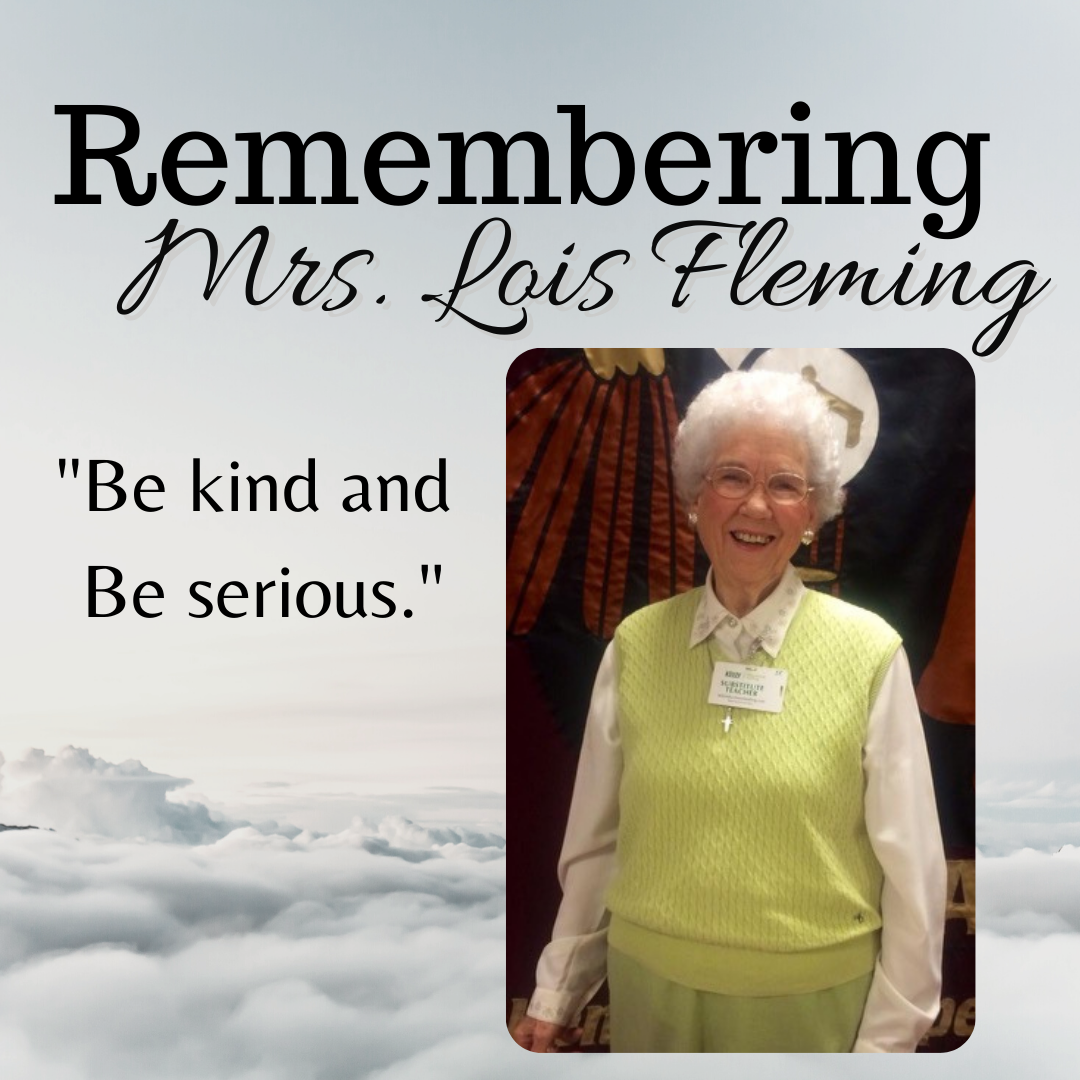 ---
The Vidalia City School System lost one of the "All-Time Greats" Monday when Ms. Lois Fleming passed away at age 87. Ms. Fleming who had worked at Sally D. Meadows as a Paraprofessional and at Vidalia High School as a substitute was known and loved by all who came in contact with her and left a lasting impression on all who knew her.
Vidalia City Schools Superintendent, Dr. Garrett Wilcox, who worked with "Ms. Lois" when he was principal at VHS, described her as a "Rock Star" as a substitute teacher. "Ms. Lois was an icon and a rock star as a substitute teacher in our system. She was beloved by all over this time by students and staff alike," said Wilcox.
Fleming was so loved by her students and peers that she was nominated and named the Kelly educational Staffing Georgia Substitute of the Year in 2015, an award which both "surprised and delighted her." Vidalia Principal John Sharpe who nominated Ms. Lois for the award said that Ms. Lois was one of the nicest people you will ever meet. "Mrs. Fleming was one of the kindest ladies I have ever met. She cared for everyone, especially the students in her classes while serving as a substitute teacher at Vidalia High School. Our world would be a much better place if everyone had the compassion of Mrs. Fleming. She will be missed, but she made a lasting impact on all who were fortunate enough to know her."
One of the many things Ms. Fleming was known for, was her handcrafted "laundry bags" which she presented to each senior, which included not only a personal note for each graduating senior, but was also decorated with the individual's interests in mind. "We have between 150 & 170 graduates every year," said Sharpe. And Ms. Fleming would take time to make each senior "their bag" and always did it with love," Sharpe added.
Ms. Fleming's Funeral Service will be held on Friday at 11:00 AM in Carrollton.
CLICK HERE for Ms. Flemings's obituary. https://www.almonfuneralhome.com/obituaries/Lois-Fleming?obId=20753373#/obituaryInfo