Sally D Meadows Receives Grant for Devices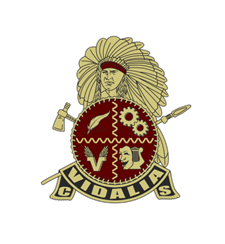 ---
Sally D. Meadows Elementary School has been awarded over $140,000.00 in the form of a digital learning grant from the Georgia Department of Education. The grant is part of $21,578,236.00 that will be distributed to school districts across the state to help with their digital/distance learning infrastructure.
Sally D. Meadows Principal Scott Stephens said that the school received a total of 145,389.00 that will go toward purchasing Chromebooks, which will enable them to not only use during school but also during times that students are away from school as has happened during the COVID-19 pandemic.
"This grant is huge, because it allows us to expand our technology to where we are one to one as far as students to Chromebooks and it allows us to not only use them at school, but should we ever have a situation like this again, it will allow our students to have them at home where we can use Google Classroom and Learning."
Without the grant, Stephens said that it more than likely would have been a few years in the future before they could reach the goal of one to one
"This grant allows us to expand our technology more rapidly. It may have been three years down the road before we would have been able to do this, so it moved up our timeline and we are extremely grateful. Our next goal is to apply for other grants which would put Hotspots in each student's hands that will help with the internet connection problems that some many face. It's one thing to have the tablets, but if you can't connect to the internet, it defeats the purpose."
The Grants which are being distributed to 55 school districts across the state are federal school improvement funds and were targeted for under served schools across the state that may have limited internet access and don't have enough electronic devices for students, a problem which was present before schools were closed across the state because of the Coronavirus.
"As we continue to fight COVID-19, I am grateful for the thousands of educators across our state who have adapted to continue providing a world-class education to Georgia students," Governor Brian Kemp said. "These grants will provide much-needed support as they continue to navigate changing educational landscapes, and I want Georgia's educators and students to know that they have our complete support in these challenging times."
"The 'digital divide' in Georgia is not a new issue, but the COVID-19 pandemic has made it even more apparent," State School Superintendent Richard Woods said. "School districts have done incredible work during the COVID-19 school closures and have been hard-working, creative, and thoughtful with the resources they have. But there is still a need for better digital learning infrastructure within our state, particularly in rural and under served communities. These funds will help districts strengthen their digital learning capacity, extend summer learning opportunities, and ensure no student is left unconnected."
Vidalia City School Superintendent Dr. Garrett Wilcox said that the awarding of the grant is a huge boost to the system in light of the circumstances surrounding the COVID-19 Pandemic.
"We knew that we didn't have the devices and sometimes the connectivity that we needed for our students to do distant learning, so this allows us to begin the process of eliminating those obstacles. Hopefully we won't ever have a situation where we have to do distant learning for an extended period of time, but if we do, this will allow the students at Sally D. Meadows to be better equipped."